NC-MADE ELECTRIC TRUCK HITS THE STREETS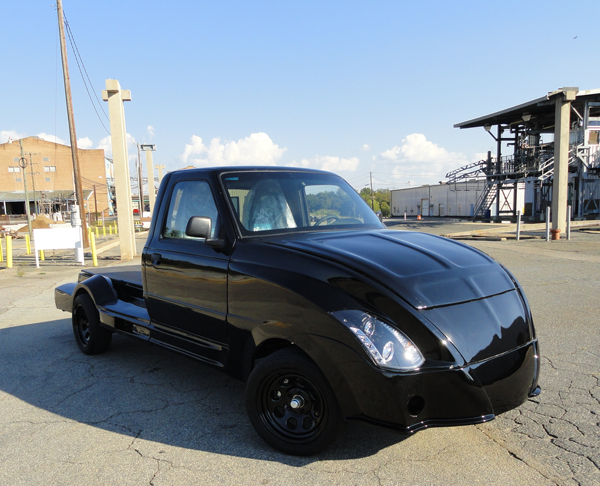 EV Fleet's electric pickup trucks, called the Condor after the giant vultures that soar over the Andes and the Sierras, are now in production. The Charlotte-based company has spent years testing and prototyping different models before they arrived at the Condor. The lightweight and aerodynamic truck has the acceleration of a sport car, but can carry as much as 1000 lbs. It is set up to coast and can go as far as 100 miles on a single charge at 65mph, or 140 miles at 45mph.
EV Fleet is initially focusing its sales efforts on large fleet managers, worried about what an increase in gas prices could do to their operating expenses. At current energy prices, the Condor costs about 1.5 cents per mile, allowing it to travel 300 miles for the cost of a single gallon of gas. EV Fleet's CEO, Brooks Agnew, estimates that a small fleet owner (~25 trucks) could eliminate up to $625,000 over five years in gasoline costs by switching over to electric. The retail price of the Condor is $50,000, but buyers are eligible for a $7,500 federal tax credit, and potentially eligible for state tax credits as well.
The Condor is the first automobile manufactured in NC since Charlotte's Ford factory closed its doors in 1932. Based at ReVenture Park—the eco-industrial park we previously reported on—EV Fleet currently has 13 employees, but will likely double in the next couple of months. It hopes to be able to produce 300 trucks per month by early 2015.
Gas prices are at a four year low, which could slow the company's growth rate, but the era of cheap fossil fuel will not last forever. When the price at the pump goes up, Condor drivers and fleet managers will not feel the pain.