Iman Usmani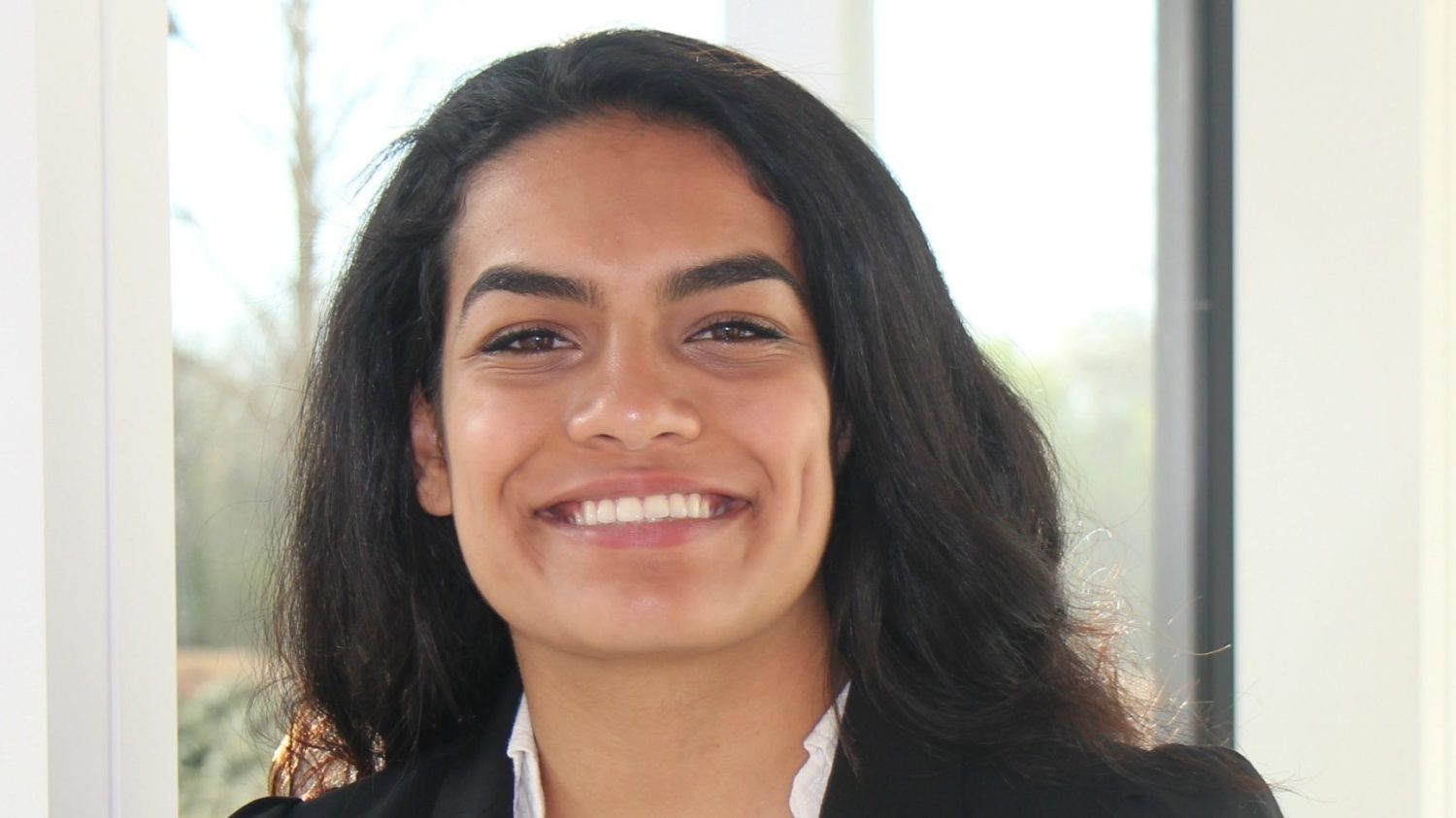 Iman Usmani, BSC Associate
Degree program: BS Statistics '19
Hometown: Chicago, IL
Sustainability Interests: Benefit corporations and sustainability
Why is sustainability important to you? Why do you think it should be important to other students?
Sustainability is important to me because I believe it not only is going to be a big part of business in the future – but, it also has to be. I am interested in learning more about sustainability so I can implement its practices in my future workplace. I believe that all workplaces should have a focus on sustainability in order to create a better environment for employees to work in while also incorporating business practices that are environmentally friendly.
What first sparked your interest in sustainability? What made you realize that you wanted to incorporate sustainability into your education and future career?
I am not entirely sure when I became interested in sustainability. I have always had an interest in being kind to the environment since being young and visiting the Blue Ridge Mountains with my family. I knew I wanted to do whatever I could to preserve the beauty that I saw in that mountain range. Upon coming to NC State, I sought after opportunities to learn more about how to become involved in sustainability initiatives and stumbled upon BSC. My interest in the subject has only heightened since coming to school as the opportunities presented by BSC continue to amaze me.
What sustainability challenge would you most like to solve?
I am most interested in how corporations are affecting the environment as well as how they treat their employees. I want to work at a business in the future that has a specific focus on how they are impacting the environment because the impact that big corporations have on the earth cannot continue to be ignored for the sake of profits. In regards to how corporations treat their employees, I have a special interest in companies that recognize the importance of employee rights as they are highlighted by certified B-Corps.
What is your dream career, and how would you like to make sustainability a part of your day-to-day work?
My dream job would definitely be working for a leading B-Corp, like Patagonia. I also would love to help start a B-Corp from the ground up because I believe that would be a rewarding experience. I want to be able to incorporate the financial aspects of the business to allocate money for the sustainable initiatives of the company.
What leader(s) do you admire for their commitment to improving sustainability or championing positive change?
As previously stated, I am really interested in Patagonia and all that they do. I find it impressive that a company can have such a huge fan-following where not all of the people that are supporting the brand are aware of all of the initiatives that the company sets forward. For example, the company is working on a sustainable food line, uses recycled materials for its clothing and uses textiles from around America, supporting local businesses. I find Patagonia's commitment to sustainability particularly impressive considering they maintain their fan-base and brand image while also being kind to the environment and their workers.
What's your advice for fellow students who might be interested in sustainability, but don't know where to start?
To start getting involved in sustainability, I would start looking for classes that infuse sustainability into their curriculum. There are specific classes and even majors that are focused on sustainability in the workplace so this would be a great place to start and learn more about how to incorporate it. Likewise, there are always opportunities around campus to learn more about sustainability. NC State hosts talks and lectures about the subject, so signing up for the BSC newsletter would be helpful in keeping up-to-date with everything going on around campus.