BSC Director Named President of B Academics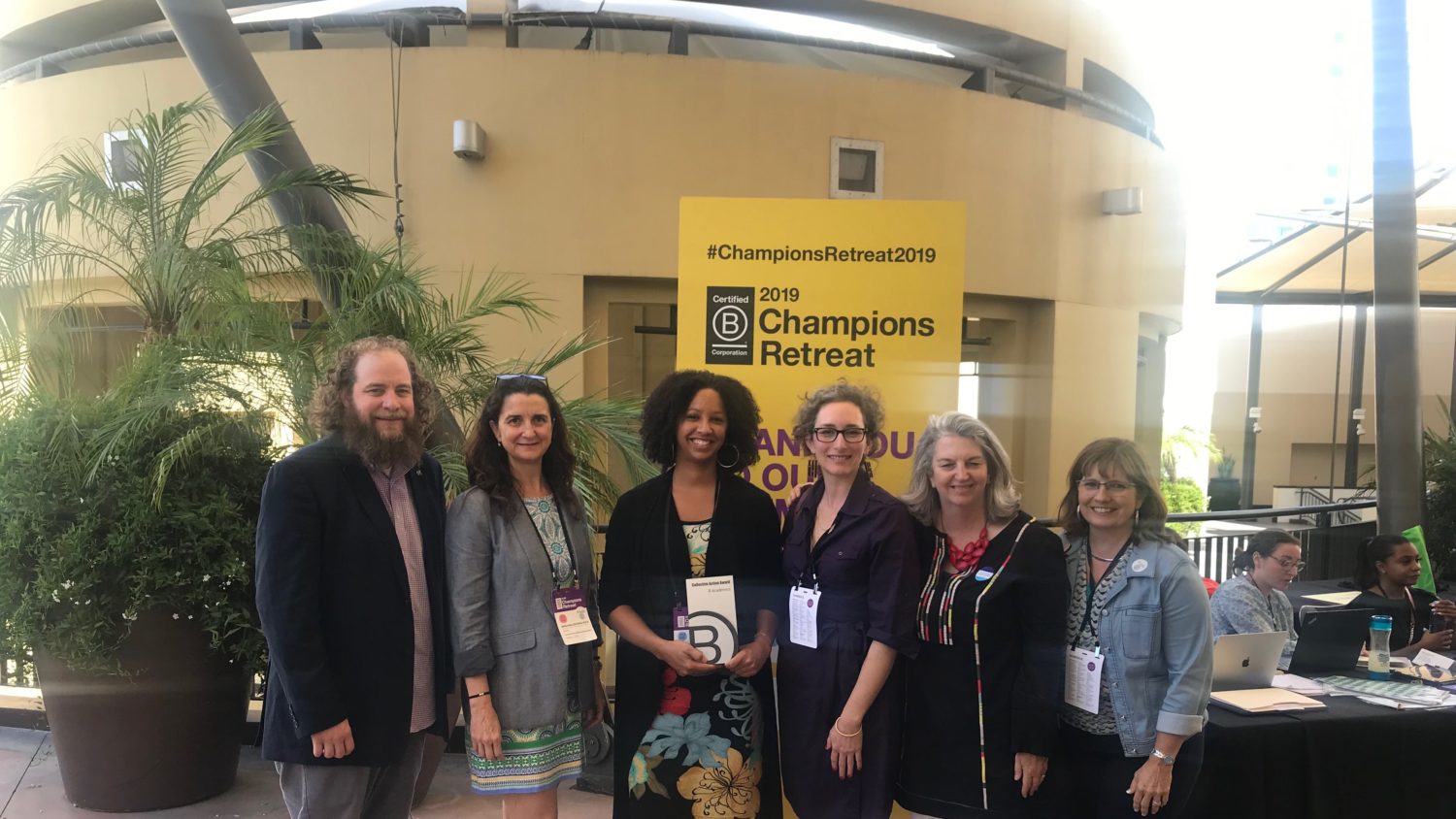 In 2016, the Poole College Business Sustainability Collaborative founded what has now become B Academics, a network of educators and researchers from around the world who are committed to accelerating the sustainable business movement by studying B Corporation certification and benefit corporations.
Over the last three year, we've grown B Academics to over 1,500 educators, researchers and academic partners, in 52 countries, representing 612 different institutions. Collectively we estimate we have the potential to engage over a million students each year, who are our future consumers, entrepreneurs, workers, investors, policy makers and educators.
Jessica Thomas, Director of the Poole College Business Sustainability Collaborative was one of the founders of B Academics and now serves as president and chair of the newly formed B Academics 501c3 nonprofit, along with an outstanding board of directors:
President/Chair – Jessica Thomas, NC State University
Vice President – Joel Gehman, University of Alberta
Secretary – Summer Brown, DePaul University
Treasurer – Rosanna Garcia, University of Denver
Chair Research Committee – Garima Sharma, University of New Mexico
Chair Curriculum Innovation and Development Committee – Kristin Joys, University of Florida
​Chair B Local & B Lab Engagement Committee – Emily Medley Landry, University of Tennessee
Chair of Global Outreach and Engagement Committee – Maria Emilia Correa, Academia B
Chair Information Sharing Platform Committee – Calvin Chung, Mary Baldwin University
Chair Events & Membership Committee – Maria Ballesteros Sola, CSU Channel Islands
B Academics are conducting rigorous and relevant research that can inform across the B Economy. We're integrating teaching about B Corps and benefit corporations in our classrooms. Educators around the world are building B Impact Teams, like NC State's B Corp Clinic, where we're taking students out of the classroom, connecting them with local companies to work on real world projects that drive social and environmental impact.
B Academics work with each other, the global B Lab network, and the B Corp community, to share best practices and identify opportunities for collaboration with regard to research, teaching, and experiential learning. Yearly we've gathered for the B Academics Roundtable, held in conjunction with the B Corp Champions Retreat. At the 2019 B Corp Champions Retreat, B Academics were awarded the Collective Action Award.